Preparing for a photoshoot can be a daunting task. Not everyone is fond of facing the camera, much more if someone takes photos of you with people around. Nonetheless, photo shoots should be something to prepare for to get the best shots!
Then again, photo shoot preparation can be nerve-racking especially if it is your first time. But if you take the right steps before the shoot, it can make you less nervous and bring out your inner model. 
Here are tips you should do to prepare for a photoshoot and ensure that you get stunning photos.
Preparing for a Photoshoot: Getting Started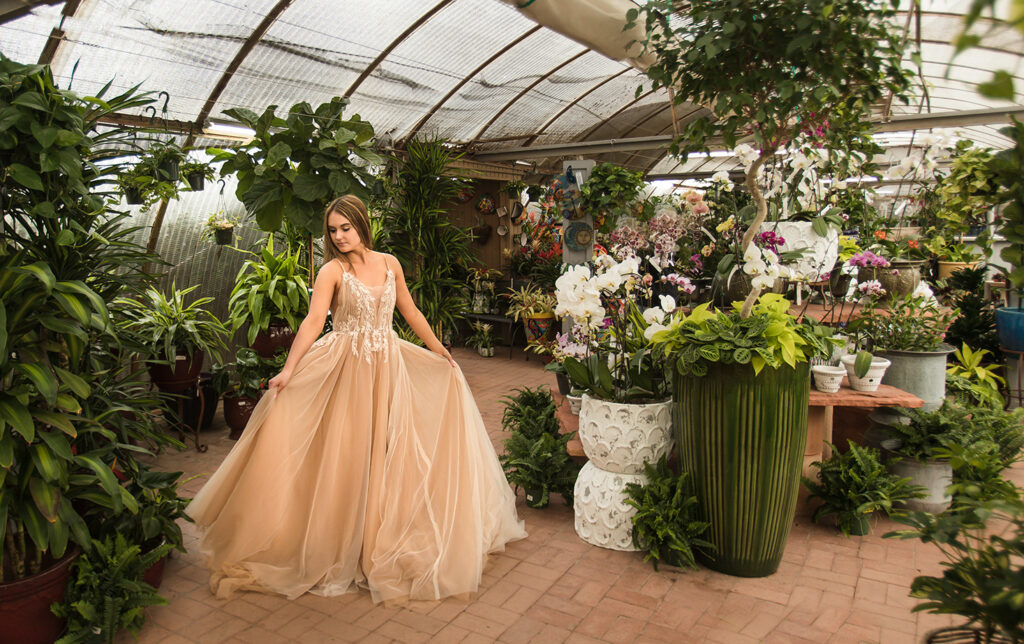 Photo shoots taken by a professional photographer can be stressful. Even popular celebrities and models experience some kind of nervousness before the shoot day.
So just relax and enjoy the whole experience! Here are common questions you might have in mind to prepare for a photoshoot. The answers below will help alleviate that anxiety and unleash the supermodel in you! 
How Should I Pose For My Photoshoot?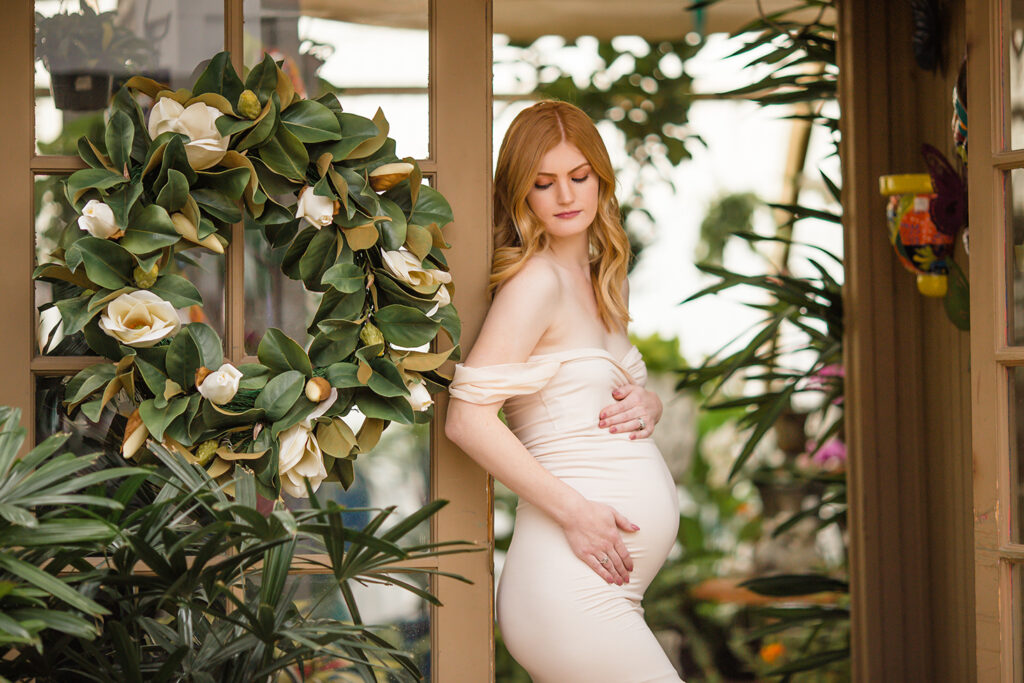 To prepare for a photoshoot you can practice posing in front of the mirror. It will help you understand your best angles and make the most out of your shots. You can also check out videos or inspiration photos to help you pose better and feel more confident in front of the camera. 
Also, don't be afraid to ask for tips from photographers to improve your poses and create the best shots. We're here to help you look your best in your pictures. 
What Should I Eat and Drink Before the Shoot?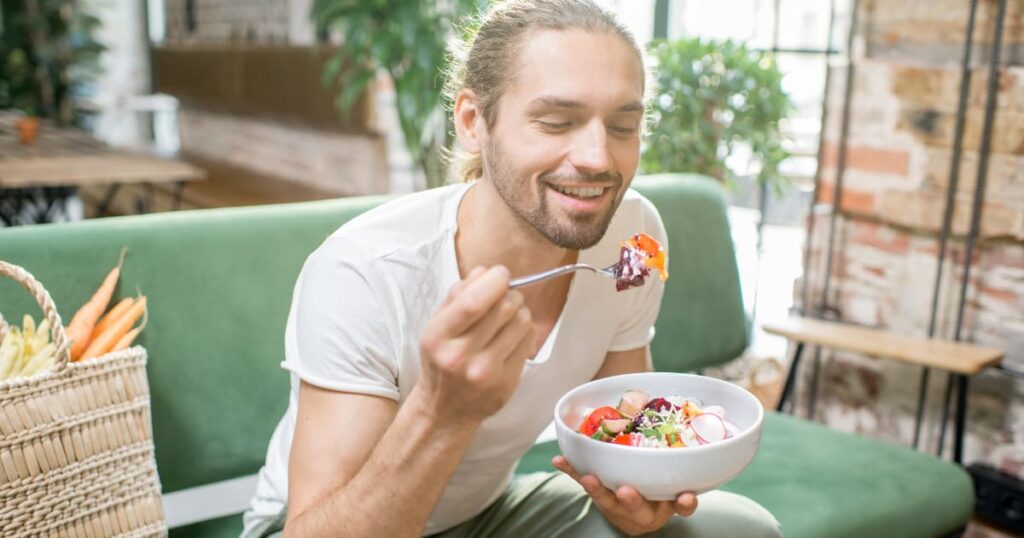 It may be taken for granted, but it is also important not to drink or eat too much before or during the set. Drinking water and eating less sugary or salty foods before and during the shoot is good, but not to the point of indulging yourself too much. Drink lots of water and remember to bring water with you to your session. 
While being a little tipsy could make photo sessions fun and interesting, your photos may not come out good as expected. Eat light before a photoshoot; you don't want to feel bloated in the photos. You can enjoy a hearty meal or some refreshing drinks after the shoot. 
What Should I Wear During a Photoshoot?
Well, it depends on the photo shoot theme. Regardless, you should wear something that makes you feel comfortable and highlights your best assets. 
One of the most important factors that provide the best output is the choice of clothes. More so, if it blends well with the background, yet does not necessarily overpower it. If you feel and look good, it will undeniably show and come out on camera! 
While Photoshop can be a best friend for retouches and enhancements, nothing beats that natural aura of confidence brought upon by the clothes you wear. So make sure to put thought into your choice of outfits, and put comfort on top of your list! Make Sure you have tried on your outfits ahead of time.Shoes matter too, so choose something that matches and is comfortable. 
A lot of professional photographers will help style you. We have an extensive client closet and  provide dresses for our clients for both women (sizes Xs- XXL) ) and girls (sizes 2t- 12yr)  and are happy to help you plan your outfits to make sure you and your family look the absolute best for your photoshoot. 
How To Find the Perfect Photo Shoot Location?
Professional photographers often have a studio to do photo shoots with their clients. However, some clients prefer to have their photos taken outside the studio, regardless of whether it's a special event such as maternity photos, or just an impromptu photo session for new family photos. 
Here are ways to find the perfect location for a photo session: 
Consider your photo shoot theme.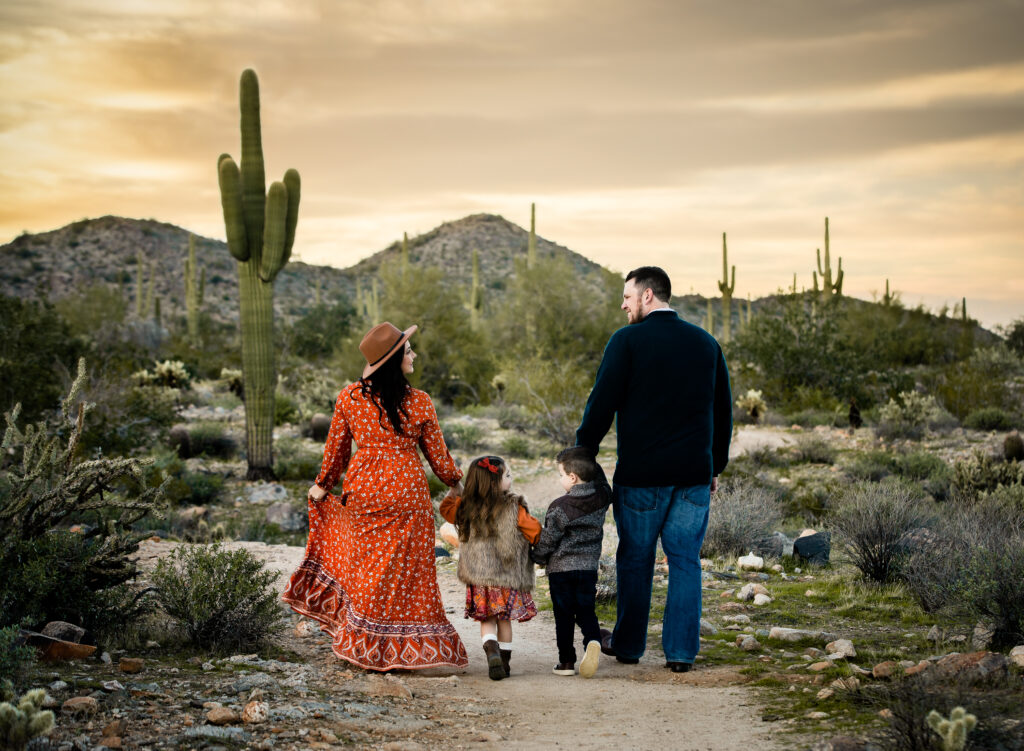 Choosing the photo shoot location depends on the feel you are wanting. Most professional photographers will provide a list of locations to choose from. If you are having a portrait photo session, you can have your photos taken in a studio.  If there are children involved, it can be tricky to make them settle down before and during the photo shoot. Choosing a place that will make them happy is the key to a successful and fun session.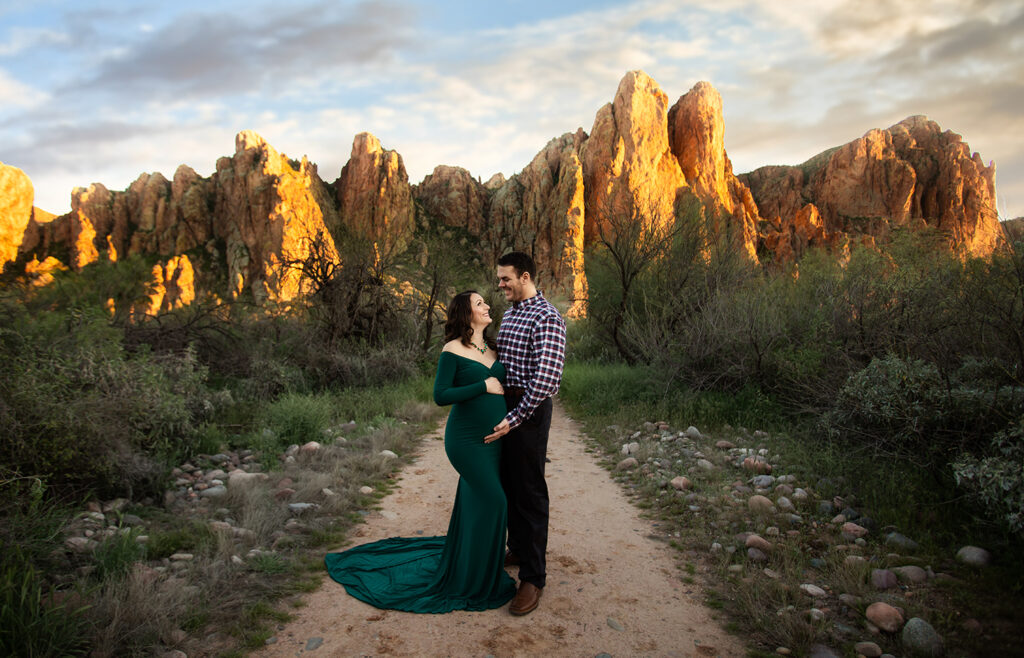 Some people also choose a location that has a special meaning to them. It is a surefire way to produce a spectacular photo shoot that looks unscripted and full of emotions.
Choose a location with good lighting.
Whether in a studio or an outdoor location, lighting can make a huge difference in capturing the best photos. However, most photographers swear by natural lighting. In such cases, it is a great idea to choose a location with plenty of natural light. 
Avoid taking photos at midday as it could produce harsh shadows. Not only can it affect your facial expressions (since you will tend to crumple your face due to the harsh sunlight) but also cause discomfort in general due to outdoor heat. 
If shooting outdoors, look for shaded areas such as a covered seating area or under a large tree. The best time of the day to shoot outdoors is either early morning right after sunrise  or early night about an hour before sunset.
If shooting indoors (ex. In a studio or a room), best to pose near a window to make the most of natural light coming into the room. You can also use some artificial lighting to maximize the effect of lighting in your shoot. In our studio we use a Paul C. Buff Einstein with an 86" PLM as our lighting source. 
Choose a shooting location that is not too busy.
You would not want "photo bombers" from ruining your photo session. That means avoiding crowded places such as public parks and cities. It would only be a waste of time waiting for people to move out of the background. It can also make one feel conscious during the session while there are strangers around. 
Instead, you can choose a secluded location away from people that could distract the photo shoot. The best locations for quiet but worthwhile photo shoots are desert preserves, washes , or rivers, lakes or creeks. It still depends on your photoshoot theme, so consider that as well when looking for a photo shoot location.
Anticipate bad weather.
Anything can happen before or during the shooting session, including bad weather, that can ruin that picture-taking session… Or so you think.
Such instances can even inspire a better idea for a photo session and capture interesting images on the camera. You can use that extra time to take photos while waiting for the weather to be better.
What to Do During a Photoshoot
It seems easy when you see models and popular celebrities pose in front of the camera, whether in advertisements or on the red carpet. However, more often than not, they also feel that pressure to look good and exceed everyone's standards. 
A lot of people look up to them, which can add up to the pressure to look perfect in photos. Then again, it would have taken some time before they perfected the art of "smizing" (as Tyra Banks puts it) and posing in front of cameras. 
If this is your first photo shoot, don't worry! With a bit of practice, you can get the best pictures and enjoy the entire photoshoot experience. We present to you this guide on what to do during a photoshoot. 
The previously-mentioned tips should help you with the preparation of a photo shoot session. Now, get ready for your moment to shine! 
Prepare yourself.
It includes taking a good shower, brushing your teeth, and using your favorite deep conditioner. You can go to ar trusted hair stylist to prepare your hair or whatever hairstyle you would prefer for the photoshoot.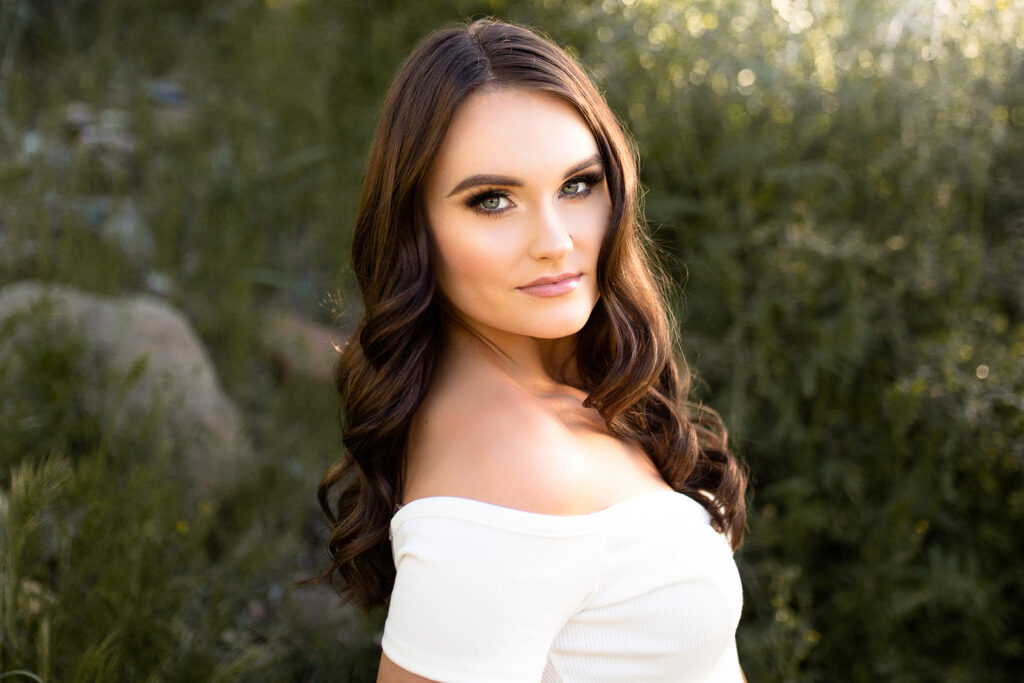 Condition your skin with your usual moisturizer. Prepare your makeup, or hire a professional makeup artist to do your makeup. 
Prepare your poses.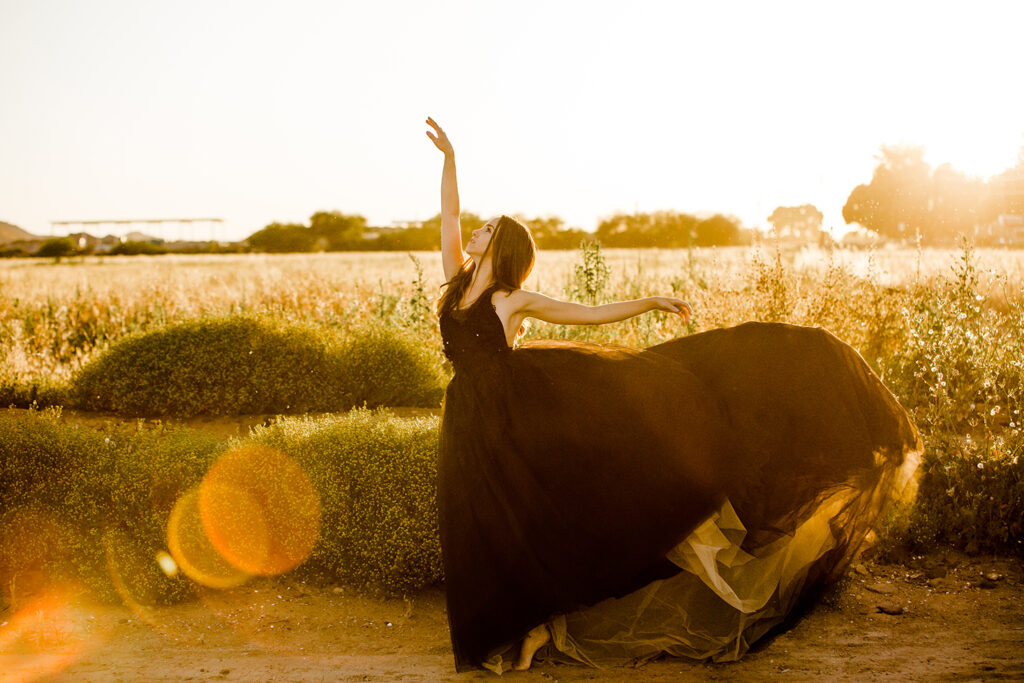 Remember the mirror-posing practice earlier? Now is the time to put it into action!
Keep your back straight and hold your stomach if you want to look slimmer for the photos. Some pose ideas include: 
Creating an "S" shape with your body, putting the majority of your body weight on one foot only. It will help enhance your curves and add a feminine touch to your pose. 

Putting your hands on your waist or head will help accentuate your waist, regardless of body type. 

Experimenting with different facial expressions. Try looking directly at the camera, looking away, smiling, or having a serious look. 
You can also check out these tips on how to look better and less awkward in photos. It would take time to look natural while executing poses you have been practicing for some time now. 
Meanwhile, some photo shoots may be more experimental or unconventional which veer away from the usual posing styles. In this case, don't be afraid to try it and see what works best! 
Ask to play music in the background.
What else can hype you up than playing your favorite tracks in the background? We all know how music can influence our emotions and mood during the day.
Let them play your favorite music to calm down your nerves or hype yourself up, depending on how you want your photos to turn out. 
The day of the shoot.
Prep the kids and dad. Tell them about the family session and try to get them excited! You all can plan a family dinner after the photoshoot at your favorite spot. Tell them how much these memories mean to you. Tell them you all will laugh, and play and snuggle and have so much fun.
Plan for the day of your photo session.
Make sure everyone is fed and rested and fed. Bring snacks (non messy) for the kids.
Make sure you have time to feed the kids, get yourself ready and the kids ready and leave early in case of traffic. We suggest not getting the kids dressed until you arrive or bring extra clothes in case of an accident.
What to bring with you to your session.
Water bottles (especially for those summer sessions, it gets hot!)

A brush, hairspray, and/or gel.

On that same note, bring a little makeup bag for touch ups. Make sure to include some type of towel in case anyone gets too sweaty.

A change of clothes in case of an accident.

Comfortable shoes!

Snacks for kids. Stuff that isn't messy. Fruit snacks are good! 
Hire a professional photographer.
It's not every day that you get to have a photo shoot session, let alone hire a professional photographer to capture professional photos of you. As already mentioned, just enjoy the moment and have fun with the experience. 
So seize the moment, strike a pose, and let your body do the talking in front of the camera. Better yet, hire a professional photographer in Peoria, AZ for your photoshoot needs!
Family photos can be a lot of fun and we will capture memories you can look back on forever!